Just popping in to let you know, if you missed it the first time round (like me) Land Girls is available to watch and download in the
BBC iPlayer
- be quick though as it wont be around long.
You've got to love Bea's fair isle tanktop
Made last year to commemorate the 70th anniversary of the start of WWII, it follows the lives of four girls (Annie, Bea, Joyce and Nancy) doing there bit for king and country whilst dealing with the challenges of their own lives. I spent a lazy Sunday watching all the episodes and can honestly say it's a great series, it even kept the boyfriend engaged which is saying something!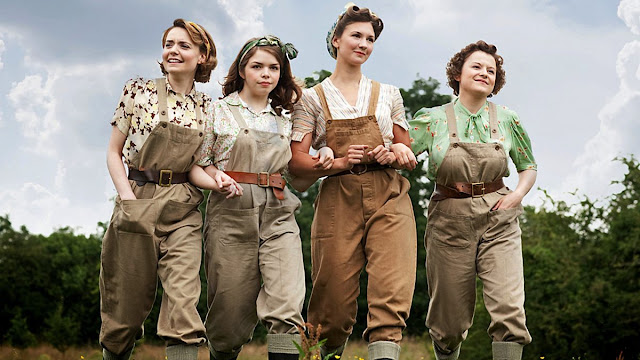 The clothes as you would expect from a BBC period drama, are just drool worthy, all those wellies, shirts with tank tops, knotted head scarves and woolley cardigans which made me feel all autumnal. I especially loved Bea's pink fair isle tank top and Nancy's powder blue coat (in the first episode) is just amazing.
The DVD will be released in the new year so if you miss it you wont have to wait too long and I believe there will be a second series at some point next year too!
Enjoy!
Wendy x