So, then there was march 2020, and what a month that would turn out to be!
If anyone had told me at the beginning of March what would be happening by the end I would have though they were bonkers.
- Plants, Pharos & Panic Buying -
So I started my March vlog on a bright sunny day preparing for a trip down to London with my family. Corona Virus was very much in the news at the time, but the governments advice was, as long as you wash your hands as often as humanly possible and don't touch your face, it was safe to travel around as before.
Benn & James at Kew // Greenery at Kew // Dad and mum on the tube //
Pharos tomb tresures // My wonderful friend Alan // Beautiful Mosaic at Chingford STN
Then there was a comedy of errors involving a early morning incident on the main drag in to Hinckley, which meant that we couldn't get the bus to the station and so we missed our train, even after ordering a taxi which didn't show up (I tried six companies before one agreed to even try, Uber is not a thing round here). So rather than spend another £90 on replacement tickets we resorted to driving down. I was already hesitant about our trip, I don't need much to set my panic sensors blazing and the news had been seeing to that, so the extra stress of missed trains, I will confess to have been anxious as hell! I didn't convey any of this in my video.
Despite it all we had a wonderful few days first visiting Kew Gardens for my little brothers birthday and then on to
Tutankhamun Exhibit at the Saatchi Gallery
and V&A on Sunday. On Monday before heading home. we made a little detour to Walthamstow for some fabric shopping and for Benn to taste the delights of 'Pie & Mash' in the wonderful victorian
L Manze,
a
true Cockney must.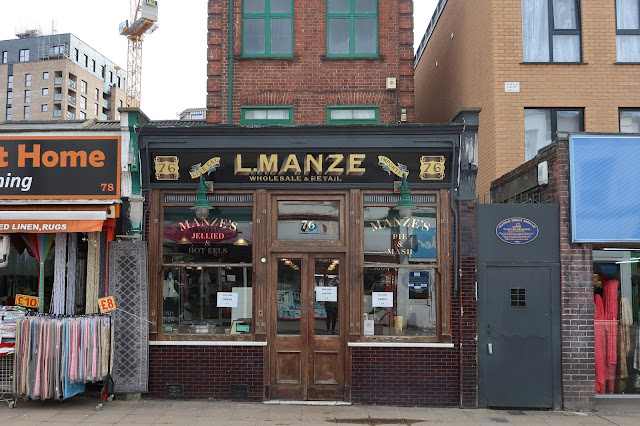 The trip was wonderful and turned out to be a very poignant way to start the month, as merely two weeks later and we were about to enter an unprecedented time of restrictions to our movements here in the UK in the form of the governments Lockdown. I am so grateful that I was able to see some of my friends and my family just before it all began in ernest, and also for having this video to look at to remember the happy times as well as the monumental things that happened in March.
Stay safe and stay at home!
Wendy x